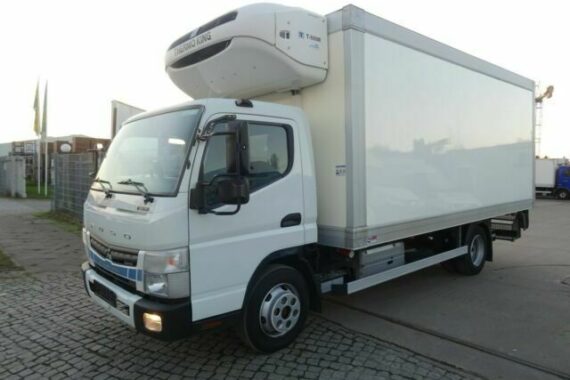 Looking for Refrigerated Trucks for Hire? Reefer Trucks for Rent? Need Mitsubishi Canters, Hino Reefers and other refrigerated trucks for hire? Whether you're looking for more capacity, trustworthiness, reliability, performance, fuel efficiency, unprecedented temperature, pull-down and recovery, convenient maintenance intervals, COOLmove™ will not let you down!
At COOLmove™, we have a wide range of different Refrigerated Trucks or Reefer Trucks to suit your needs. Our Refrigerated Truck or Reefer Truck hire office, located in Dubai, UAE is ideally located to deliver your Refrigerated Truck, Freezer Truck anywhere throughout UAE. You can choose any of the different types of Refrigerated Trucks or Freezer Trucks – Our Mitsubishi Canters, Hino Reefer etc. all come with reliability, performance, fuel efficiency.
Some businesses need freezing temperatures to transport their freight but many don't and all they need is moderate temperature to keep things fresh. A temperature between 0°c to 5°c is usually used to transport medicine or other liquid products.
Best Refrigerated Trucks and Reefer Trucks in UAE!
Our Freezer Trucks or Refrigerated Trucks have Advanced Cooling System, so it can keep ANY kind of product at EXACTLY the required temperature all year through. We operate all over UAE – Dubai, Abu Dhabi, Sharjah, Ajman, Ras Al Khaimah, Umm Al Quwain, Fujairah and can provide any type of rental chilled and cold transport!
Affordable Fridge Trucks and Cold Trucks!
Whether you need Refrigerated Van, Chiller Vans, Freezer Vans, Cargo Vans, Reefer Trucks, Refrigerated Trucks, Freezer Trucks – we have excellent cost-effective solutions, all under one roof!
We are a call away! Call now +971 58 8085160